DC United overcame the downpour last night to defeat CD Olimpia 3-2, advancing to the second round of the
CONCACAF Champions' Cup
. United won this series by an aggregate score of 7-3 over the Honduran team.
Sloppy weather marred the victory, but the Black-and-Red won none-the-less. DC received two goals from recent acquisition Luciano Emilio, who tallied a total of three goals in the series against his former team. Christian Gomez, who also had three total goals in the series, netted one last night on a penalty kick.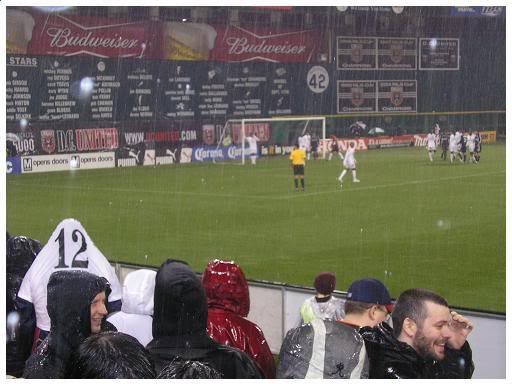 Rainy view from 136.
Only 8,181 fans came out to see the match, an understandably low number given the poor conditions. It seemed that everyone in the crowd was either in the DC supporters' sections or hiding under the upper deck roof. Speaking of the supporters' sections...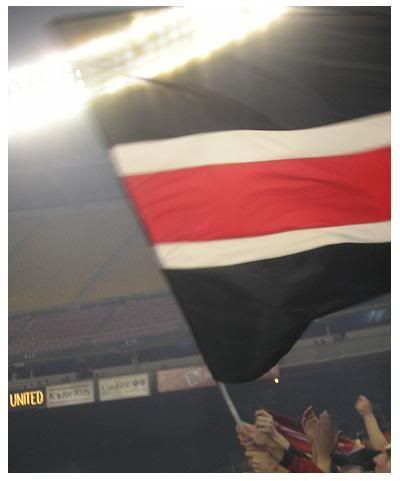 One of the few flags.
La Barra Brava
brought it last night. Despite the ugly weather, sections 135, 136, and parts of 137 were rocking. The group sang and cheered for the duration of the match. There were a bunch of attempts to wave flags, but few were successful because of the rain. I was whacked in the face quite a few times. No big whoop. In the end it was a very good turnout for the first game of the year.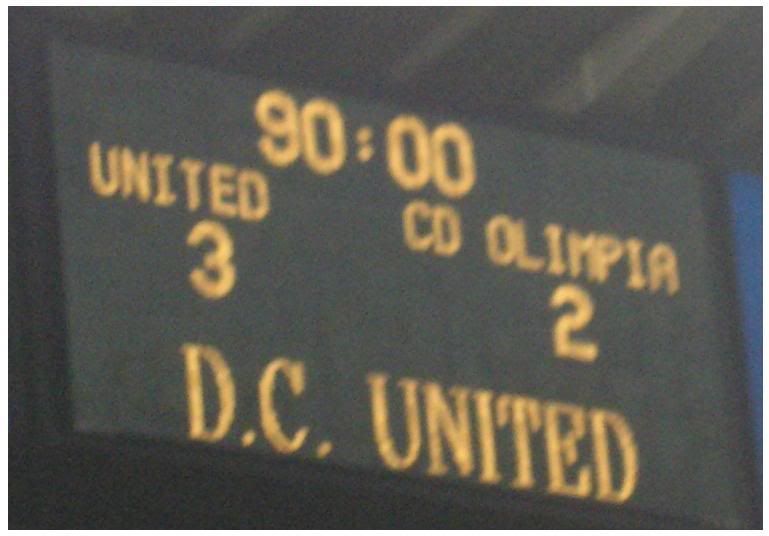 Final score in favor of DC.
DC will now face
CD Chivas de Guadalajara
of Mexico in the semifinals. RFK Stadium will house the first leg on March 15th and the teams will meet in Guadalajara, Mexico on April 3rd for the second leg.
This match should be off the charts in terms of fan support. Chivas has HUGE fan support all over the US, and they will definitely be heard at RFK in two weeks. Hopefully the weather is nicer so DC can show them how we do.