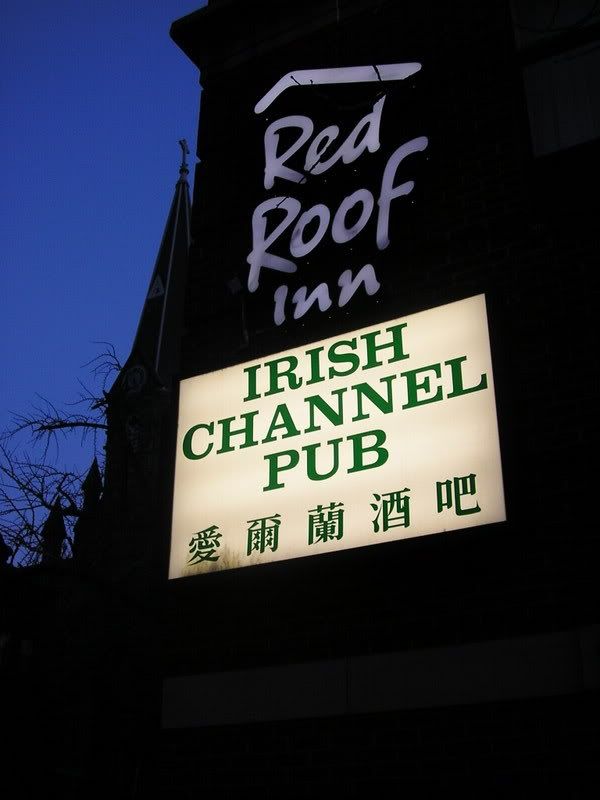 This past Sunday was the perfect time to drink some beers, watch some sports, and relax while snowflakes fluttered down from the sky.
Early in the morning I headed over to the Irish Channel on 5th and H Streets NW to watch the Manchester United/Arsenal match. Since it's located in Chinatown, the Irish Channel is the closest bar that shows Premiership Games. I never went in before because it's on the groud floor of a Red Roof Inn and seemed kind of lame. Turns out the Irish Channel is a very nice place to down some pints and catch some soccer. The barstaff was very friendly and most seemed to actually be from Ireland, which is always a nice touch.
The game itself was fantastic. Arsenal conceded a goal early in the 2nd half to Wayne Rooney, but scored two late to sweep the season series from Manchester United. Thierry Henry scored in extra time to break the tie and thrill the home crowd. There were a handful of people there to watch the game, but it wasn't packed. I would definitely go back to the Irish Channel, even for reasons other than EPL games.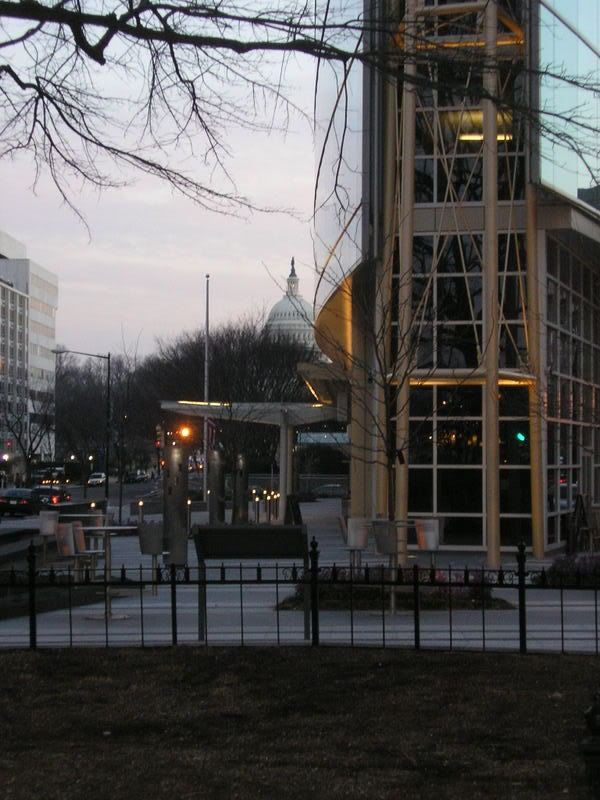 Later on in the afternoon I headed over to the Billy Goat Tavern & Grill on New Jersey Avenue NW. This is a small, little bar on the ground floor of the National Association of Realtors building. (Right across from Georgetown Law School.) The Billy Goat is a "Chicago" franchise bar, named for the infamous "Billy Goat curse" on the Cubs, that caters to displaced Chicagoans.
This was my second time there. I went for the Bears-Cardinals Monday Night game a couple of months ago and for the NFC Championship Game between the Bears and Saints yesterday. (Note to self: Never watch a Bears game at this bar again.)
I thought the allure of watching a Bears game in a Bears friendly bar and receiving free Bear shots every time the Bears scored would be fun. Instead it was unbearable. Bears fans are loud, obnoxious and gross. If you recall,
I don't care too much for Chicago Cubs fans
, but Bears fans are easily worse. I'm never going back there for a Bears game again.
Although the Billy Goat might be small, it's a very nice spot for some happy hour drinks or an occasional non-Chicago sporting event. This bar has incredible cheeseburgers, or "cheezborgers" from the late John Belushi/SNL clip that the original Billy Goat inspired. I like the Billy Goat, just not as a spot to watch NFL games.